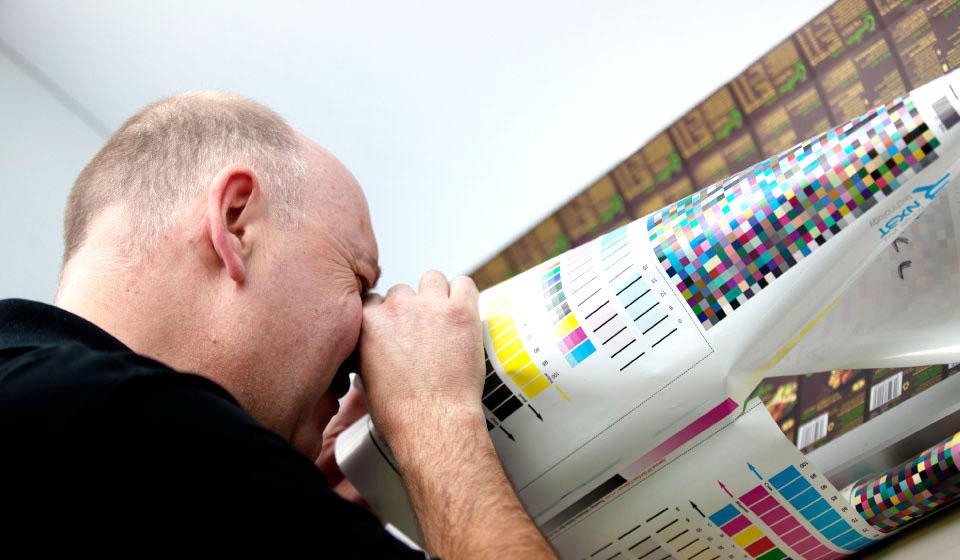 A 'fit for print' brand graphic translation service
Reprographics is the true process of translation, adapting a packaging artwork into a functional, usable file that is fit for print conversion. At Reproflex 3, our reprographics service is designed to deliver complex files within a highly efficient graphic workflow.
Integrated within our wider colour and artwork management studio services, and directly linked to our printing plate output, our state-of-the-art reprographics studios are fully equipped to deliver premium packaging conversion.
---
The benefits of Reprographics with Reproflex 3
Speed to market
Our ability to quickly receive digital artwork files and immediately begin the necessary reprographic steps, combined with our highly experienced reprographic operators, enables us to output artworks at a much faster rate, speeding up the overall pre-press process and reducing time to market for our clients.
Integrated pre-press workflow
As part of our wider colour and artwork management services, our reprographics studio can manage brand colour expectations and targets, as well contract proofing and file preparation for printing plate output.
On-line studio communication
Our service is fully accessible on-line, 24/7. Clients can upload, access and approve files, as well as communicate with our studio from any location worldwide.
---
Our Approach
Powerful technology
Prinergy workflow across all sites
ArtPro, Indesign, full adobe suite
Apple devices used throughout
Global studios
Repro studios in the UK and Middle East
Local file receipt and translation
Multiple operators across different time zones
Quality control
Full QC department in-house
Files checked against original specifications