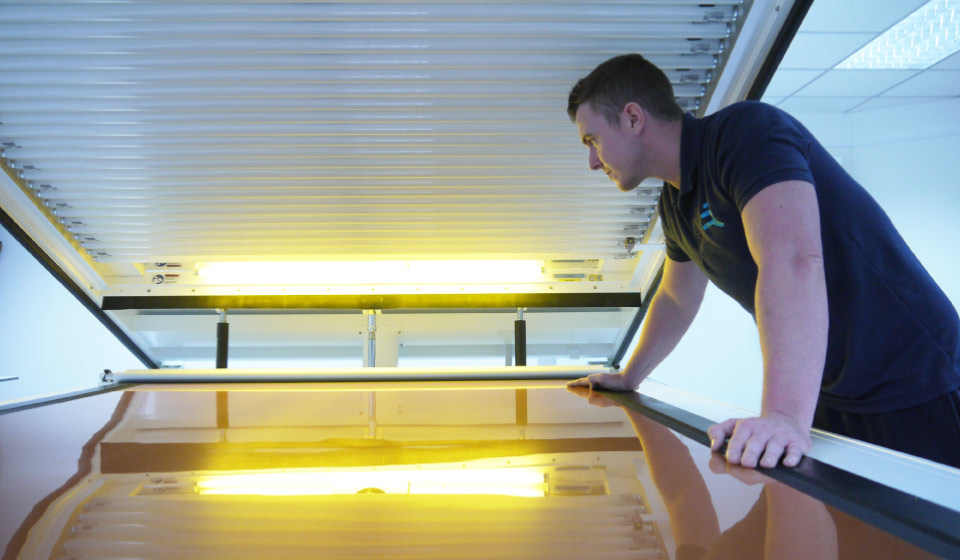 Cramlington: Headquarters of the Reproflex 3 operation
Reproflex 3's global operation is driven from our Cramlington facility, based in the North East of England. From this state-of-the-art facility, we are able to provide the full suite of pre-press services, built on a platform of stable and consistent output.
From receipt of packaging graphic artwork files, to full brand translation and printing plate output, our operation is tailor made for servicing brand requirements from packaging print reproduction.
Locate and contact Reproflex 3 Cramlington
---
Services on site
Pre-press
From Cramlington, we provide clients with the following pre-press services:
Fingerprinting & press profiling
On-line workflow system
Artwork & colour management
Reprographics
Quality control
Flexographic plate making
Reproflex 3 operates both the Kodak FLEXCEL NX 5080 wide and the Xeikon ThermoflexX 80-D from Cramlington.
We manufacture both Kodak and Flint printing plates to meet a wide range of flexo print requirements.
Mock-up & prototype packaging
Cramlington is home to our mock-up and prototype packaging division – 'Sample-it'.
Within this division we print and hand finish a wide variety of packaging formats to premium, true-to-life standards.