Kodak Flexcel NX Flexographic Printing Plates
As one of the earliest adopters of the Kodak Flexcel NX flexographic imaging and plate making technology, Reproflex 3 is now one of the biggest suppliers of Kodak NX flexographic printing plates in the world.
---
Why Kodak Flexcel NX?
The Kodak solution is ideal for printing brand packaging that requires extraordinary levels of HD image reproduction, whilst maintaining a cost effective print operation.
Flat top dots
Flat top dot technology and SQAUREspot imaging coupled with up to 10,000 dpi image resolution means that fine graphic detail can be reproduced with ease from the plate.
Superior ink transfer
We apply a surface texture that transfers ink in a more efficient way, with less ink reticulation, meaning greater optical density for a larger colour space and even whiter whites.
Enhanced plate life
With a combination of polymer construction and the plate performing under less compression on press, plate life can be maximised up to four times a conventional CTP imaged plate.
---
Printing plate product range
Kodak NXH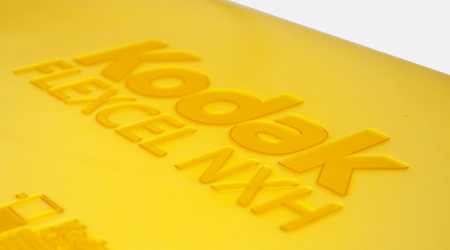 Flexcel NXH is used to print on a wide variety of substrates, including films, foils, paper, shrink films and pressure sensitive labels. The plates are compatible with water-based, solvent-based, UV and cationic inks.
Kodak NXC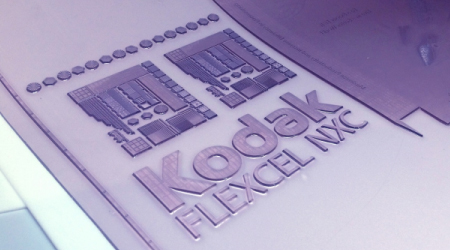 Flexcel NXC is used to print with waterbased inks on post-print board with a wide variety of liner and flute types. Suitable for a broad range of reproduction requirements, from simple line and tone, to complex colour content.
---
Technology
Reproflex 3 operates Kodak Flexcel NX from all of our sites. Our plates are ideal for mid to wide web flexo printing applications such as labels, flexible packaging and corrugated. Currently we run the following Kodak imaging and platemaking systems:
Kodak Flexcel NX wide 5080 – Cramlington
Kodak Flexcel NX wide – Dubai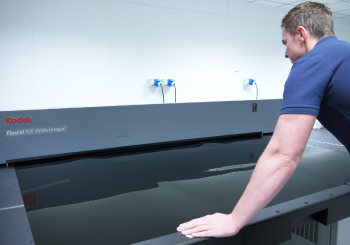 ---
"Reproflex 3 are a valued customer and long-term partner. For many years we have worked closely together at a local, regional and global level on numerous projects that have encompassed product development, product testing, co-marketing and innovative thought leadership"
Emma Schlotthauer, Global Marketing Manager, Packaging Solutions, Kodak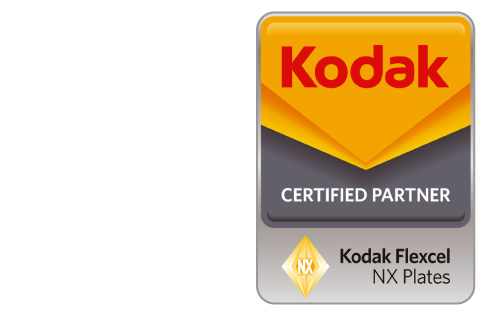 Top